It's Good to be Back
23rd June 2011
It's four months since I arrived back in the UK after my latest (note - not my last!) adventure, and on the whole it is nice to be home.
I'm back pounding the streets as a postie, and I've adjusted to carrying a heavy delivery pouch rather than a heavy backpack, and got used to hurting all the time. The future's looking rather bleak at work, with new delivery methods coming into place soon, and longer days to look forward to - but I'm using all that as motivation to work really hard on my photography, so that one day I can give up the day job! I've got the option to go full time (I currently do 30 hours a week, rather than the full-time 40 hours), but I've chosen instead to remain part time, and work a four day week. I'm sure three days off a week will help me keep hold of my happy thoughts.
I've rented a third floor flat in the heart of Dover, which I love. It's bright with large rooms, and great views across Dover; I can lay in bed and look at wonderful Dover Castle through my window. The best bit is the secret balcony, which I access by climbing out of my bathroom window! It's large enough to sunbathe (not that there's been a lot of chance to do that of late - flaming June, grrr!) or dry washing, and of an evening I can sit out there with a sundowner and watch the sun set.
Of course I'm still processing my photos from the trip, and have recently started on those from the Himalayas. It is time consuming, but also great to relive the happy memories. I've had a couple from the mountains made into canvas prints and stuck them on my wall, and they make me smile every time I look at them. My stock library has swelled to almost 15,000, and I'm hoping that by the time I finish the photos from this trip, and get the best ones uploaded, that I might start to earn a regular income from my photography.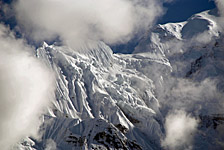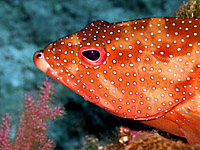 I'm also in the process of giving my Serenity Photography site a make over, and will soon reassess all the images that are on there, and add some of my favourites from this last year away. I've got a Nepal gallery on already - and also an underwater gallery, which was long overdue. Earlier this week I set up a facebook page for the website - so if you do the facebook thing, I'd really appreciate it if you clicked like, just to get those numbers looking a little healthier.
If you don't do facebook, but would like to find out what's new on the site, then I've got a new page that's just for you! I've currently got a half price promotion on canvas prints, which lasts until the end of June. Don't forget you can choose any of the stock images on top of those photos on Serenity Photography by clicking here and searching for whatever you're after. For example if you want to see pictures of tigers, then type "tiger" into the search box, and you come up with these. If you register on the site, you can create a lightbox to narrow down your choices - here's one I made of my favourite monkey pictures.
Okay, shameless plug over!
It'll be a while before I have another big adventure (I think South America may be the destination next time around, taking in the Galapagos Islands along the way), but I'll hopefully get some mini trips in before too long. And if I find anything worth writing home about, you can be sure I'll tell you all about it!
---
[ View Guestbook ] [ Sign Guestbook ]
Get a FREE guestbook here!
If you're looking for great stock images, I've got thousands online - check them out!


Visit SerenityPhotography.co.uk, where you can buy beautiful pictures from around the world . . . all taken by yours truly!
---